Physician
A 36-year-old woman initially presented to her rheumatologist with active bilateral synovitis in her hands, wrists, and ankles, and nodules on her left elbow. Her laboratory results were as follows: C-reactive protein (CRP) = 5.7 mg/dL (normal: 0.1–0.9 mg/dL) Er... Continue Reading
See all Physician Case Studies
Pharmacist
VQ, a 58-year-old African American male presented to his primary care physician (PCP) for routine follow-up. Eighteen months earlier, the patient was diagnosed with essential hypertension as indicated by a blood pressure reading of 155/98 mm Hg. At that time, the PCP prescribed the angiotensin-co... Continue Reading
See all Pharmacist Case Studies
Case Manager
Mr. D, a 48-year-old African-American man who was diagnosed with type 2 diabetes (T2DM) 4 years ago, presented to his clinician for a routine follow-up visit. On the physical examination, he weighed 210 lbs, with a BMI of 31.0 kg/m2 and blood pressure of 128/78 mmHg. His laborato... Continue Reading
See all Case Manager Case Studies
Employer
This article takes a break from the traditional Case Study of the Month to consider various aspects of Consumer-driven health plans (CDHPs). In the current health care system, 86% of costs are paid by 3rd party agencies, such as insurance companies and employers.1 Ad... Continue reading
See all Employer Case Studies
Video discussing collaborative practice among physicians, pharmacists, and nurses!
Our interactive case studies present clinical scenarios with questions to help you reflect on your medical decision-making skills and improve patient care. Our online case studies provide:
an engaging and flexible learning experience
choice of access on computer or tablet, with seamless switching between devices
immediate feedback from experts and peer comparisons to challenge your thinking
best practice points to apply to your care of patients.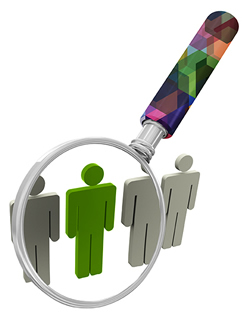 View learning outcomes.
Target audience: GPs
Open to: GPs, Pharmacists, Nurses, Students
Cost: Free
CPD points: GPs, Pharmacists, Nurses –view details
Topics available
View the topic summaries and learning outcomes here or click on a title below to start a case study.
---
CPD points and practice incentives
Continuing professional development

Each activity has been accredited for 2 (Category 2) points in the RACGP QI & CPD Program for the 2017 –2019 triennium.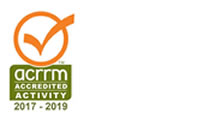 Each activity has been approved for 1 Core point in the ACRRM PD Program for the 2017 – 2019 triennium.
---

Each activity has been accredited for 1 hour of Group 1 CPD (or 1 CPD credit) suitable for inclusion in an individual pharmacist's CPD plan which can be converted to 1 hour of Group 2 CPD (or 2 CPD credits) upon successful completion of relevant assessment activities.
---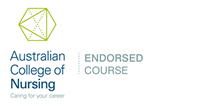 Each activity is endorsed by ACN according to our Continuing Professional Development (CPD) Endorsed Course Standards. It has been allocated 1 CPD hour according to the Nursing and Midwifery Board of Australia –Continuing Professional Development Standard.
---
Self-directed CPD
It is recommended that 1 hour CPD be recorded for the purposes of self-directed CPD.
Practice incentives for general practice
The case studies are recognised for the Quality Prescribing Incentive of the Practice Incentives Program.
Back to home page